Modern Streaming Data & the IoT
Each year, a greater proportion of data traffic on IP networks comes from smart and embedded devices. Naturally, streaming analytics are becoming increasingly important for modern business intelligence platforms.
The problem, of course, is the internet of things (IoT) is a many-headed beast of a use-case for streaming analytics.
Streaming Data & IoT Data Analytics Use Cases
There are three uses for streaming data and the IoT encompasses all of them:
1. Monitor activity
2. Investigate anomalies
3. Automate responses
"Devices are eating the internet"
For decades, reporting and analysis have been performed on historical data stored in transaction systems or aggregated into data warehouses and marts. But, with the wholesale move of business processes to the internet, organizations become more real time. They need to be alerted, gain insights, and make decisions on data that's at least up-to-the-minute, if not up-to-the-second — not on yesterday's or last week's data.
As Ovum principal analyst Tony Baer has remarked, "Devices are eating the internet."
Solve Real Problems with IoT Data
For the most part, recent digital transformation and business modernization focused on migrating workloads to the cloud. That's not a trivial effort; it takes resources, planning, and vision. Nevertheless, cloud migration initiatives are underway at most enterprises and mid-sized organizations.
But growing in importance alongside moving to the cloud is how to cope with the increasing IoT data volume. The federal government offers a good case in point. In some cases, agencies have been early adopters of IoT and have seen tangible cost savings and productivity increases. For instance, the Department of Agriculture's National Agricultural Statistics Service uses sensors to collect farming data that fuels USDA efforts to make farming more profitable.
Whether it's in the public or the private sector, the IoT promises to create new opportunities and solving real problems for those who can harness it. The question is do you have the information you need to use those connected device and sensor data to build more informative pictures and make better decisions?
Cielo can now tailor marketing and promotions unique to each customer and merchant with near-real-time accuracy, changing the messages and offers based off of the specific needs of each customer.

This represents a quantum increase in the company's ability to use market and macro-economic factors to improve customer satisfaction.

Alisson Jales de Oliveira, Head of Big Data IT
Go Visual with Streaming Analytics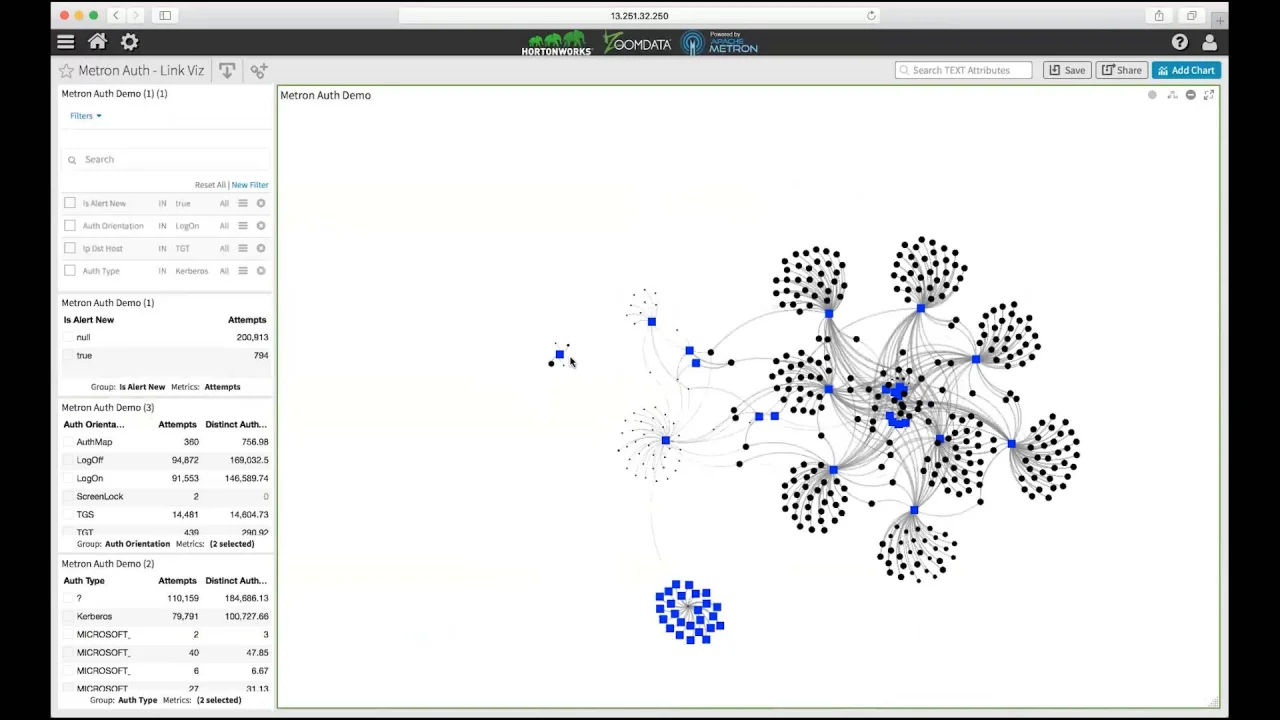 See how to investigate and identify anomalies in real-time with this cybersecurity botnet login attempt demo.
With the IoT, visual exploration and streaming data analysis is the fastest and most reliable way to gain insight from IoT data.
Data visualization can be instrumental in developing strategies for public safety. It can help organizations more easily understand where specific cybersecurity threats are coming from by analyzing the geography, frequency, and time of day of attempted attacks. In aircraft maintenance, IoT analytics and data monitoring can save millions of dollars in warranty costs by replacing components based on utilization, not a calendar schedule.
Data can be collected and analyzed in flight and upon landing. In the same way, equipment from copiers and printers to bulldozers and delivery trucks can provide streaming, real-time data for analysis, preventing breakdowns and reducing warranty costs. In every industry, there are dozens of IoT monitoring analytics use cases. With Logi Composer, a visual, interactive BI environment can even be embedded in big data IoT applications.
Logi Composer provides the ability to monitor, explore, manipulate and analyze IoT data to business users — no data scientists required.