Using big data to succeed in a volatile and competitive global market
From credit card and insurance companies, to third-party payment processors and mortgage originators, to traditional retail and commercial banks, financial services institutions (FSIs) hold a lot of data on their customers — more than virtually any other type of business. But it's not always easy to extract the insights locked away in that data. Data silos, privacy issues, varied data formats and overwhelmed IT departments can hold those insights hostage for so long that by the time they're identified — they're no longer relevant.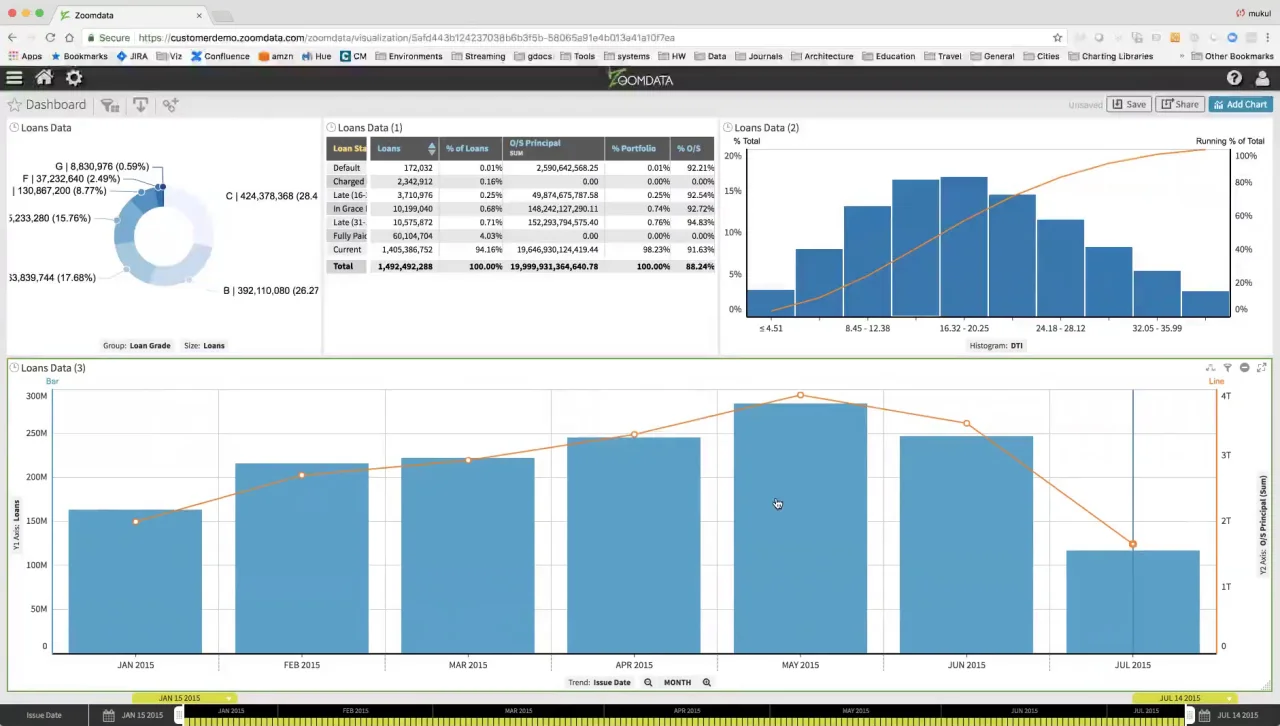 Watch this demo to see how Zoomdata can be used to analyze risk in a personal loans portfolio. 
Big wins with big data analytics for finance